It's the Most Wonderful Time of the Year
What's your favorite Christmas Movie?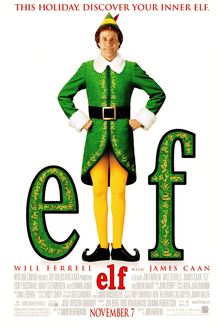 Christmas is about the enjoyment of family. This time of year is all about the movies, whether it be the classic or new Christmas movies. It's what is called the best time of year.
"I gotta go with Elf, it is so good," English teacher Kayla Gilmore said.
Christmas movies are usually a family tradition. Time where someone gets to bond with family; under the blankets with hot chocolate in a mug, nice and warm. Enjoying the presence of family.
"My family watched the Grinch all the time when I was little because it was the only Christmas movie I could watch," FACS teacher Elizabeth Laley said.
"
I gotta go with Elf, it is so good"
— English teacher Kayla Gilmore
To some, Christmas movies have a special relation to them. It might tie into how their life was growing up or a special memory with their family. It could be a whole list of things, but it will always have a place in someone's heart. When all ones' family comes together and sits and watches movies until or on Christmas . These movies could mean a lot to the person knowing that they are surrounded by love.
"All the Christmas movies have a connection to me because I grew up moving around a lot, so I liked the idea of Christmas and something I want to share with my kids," Business teacher Andrew Lawrence said.
Families know when it is this time of year that it is time for movies and family. 
"Oh yea, definitely still watch them every year," Lawrence said.