December 11, 2019
Samuel Adams is a player on the varsity basketball team here at St. Charles High and has...
December 10, 2019
These are Alex Wilson's 8 month old kittens, Nat, Lilly, and Milo. They are wearing...
December 6, 2019
Gifted English 2 teacher, Tanya Glennon implemented the 20% Project for her students....
January 23, 2020
Student bathrooms are sometimes closed, causing them to be crowded with loitering students like flies around garbage on a hot day. According to Principal...
January 23, 2020
The school district introduced SafeDefend boxes in late 2019 to be used in cases of emergency. Shortly after the boxes were installed, teachers were...
January 7, 2020
December 10, 2019
St. Charles schools are experimenting with becoming trauma-informed to help students and improve their learning, as well as try to slowly improve their...
November 15, 2019
On Oct. 22, Señora Laura Reese and her AP Spanish students put on their Hispanic Heritage presentation to inform the students and staff about just that,...
Tuesday, February 18

JV Girls Basketball

SCHS 37 - Winfield 13

Tuesday, February 4

Varsity Boys Basketball

SCHS 64 - Orchard Farm 53

Thursday, January 30

Girls Swimming

SCHS 51 - Francis Howell North 119

Friday, January 24

Varsity Girls Basketball

SCHS 31 - St. Charles West 48

Tuesday, January 21

Boys Wrestling

SCHS 63 - Lutheran SC 11

Tuesday, January 21

Girls Wrestling

SCHS 36 - Lutheran SC 12

Tuesday, January 21

JV Girls Basketball

SCHS 43 - Warrenton 24

Friday, January 10

JV Boys Basketball

SCHS 49 - Warrenton 15

Loading ...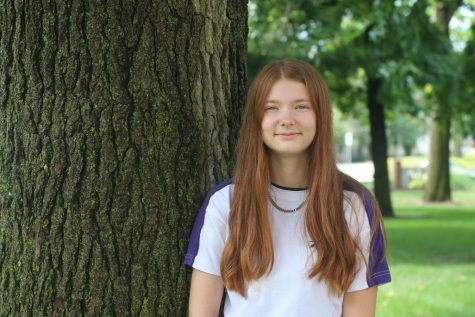 Alex Wilson
Social Media Manager
Alex Wilson is a senior at St. Charles High School and this is her second year in Newspaper. She is in the color guard for the SCHS Band of Pirates and likes to skate on her Penny Board and edit videos. Alex also has three kittens named Milo, Lilly, and Natalie. She enjoys writing and...