Update: New Prom Status
A better understanding of this year's Prom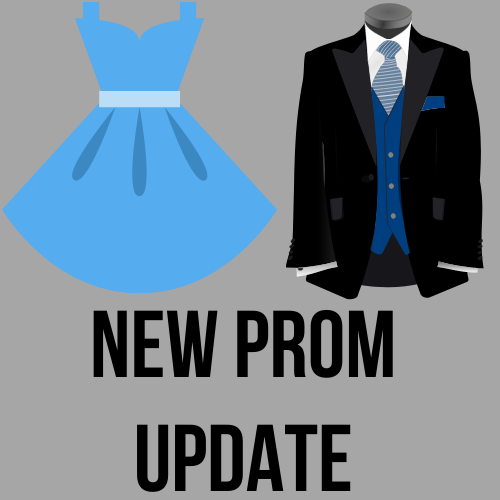 A new update for Prom has been released to the students of St. Charles High School. This new information has been provided by Principal Jeff Walker and Prom Sponsor Liz Laley.
Prom will now be held at the St. Charles Convention Center on Friday, April 30 at 7:00 p.m. Students must attend school all day on that Friday in order to attend. St. Charles High seniors and juniors are allowed to attend this event. The no outside guest rule still applies. 
As for attire, they are keeping it formal/ Homecoming to Prom styles. Masks must be worn at all times and social distancing rules must be followed. Students will have assigned tables which may be requested when purchasing a ticket.
Tickets will be $55. Due to a limited capacity, tickets will only be sold to seniors first on April 7 and 8 after school in room C101. If tickets remain, juniors will be able to purchase one on April 9th. They must be purchased with cash or check only. 
An overview of the evening was provided as well. Students will arrive around 7-8 p.m. and take photos. At 8:15, dinner will be served. Then a non-traditional dance will take place around 9-10 p.m. There will be games at each table for students to play.
If ticket price is an issue, please reach out to your guidance counselor.