Prom During a Pandemic
The status of Prom at St. Charles High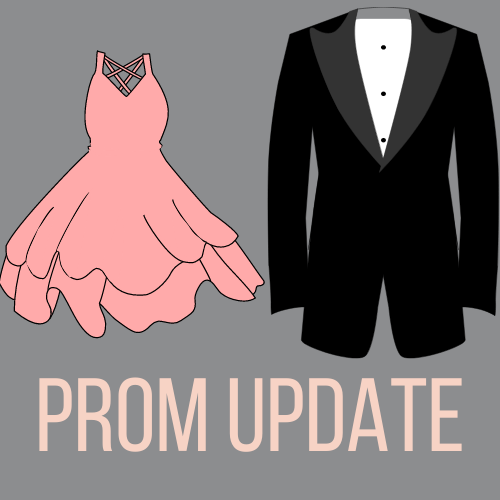 A lot of questions have been asked about Prom this year by the students at St. Charles High School. Some of our very own staff don't even know what may or may not happen. 
Principal Jeff Walker and Prom sponsor Liz Laley are doing their best to help make Prom happen this year, especially for the seniors.
"I know it's going to be at school, that's in compliance with the central office team but also the St. Charles County health department. They said it can't be a traditional dance, but we're still trying to find out what that means," Laley said. 
They haven't decided on an official date yet, but it may be in early May which is later than traditional Prom. 
"It has to be outside. We're going to have food but it'll most likely be some kind of individual packaged meal to keep everything safe and clean," Laley said.
"
We are trying to make the best out of this situation for our seniors."
— Jeff Walker
Due to Covid, we have to keep Prom as safe as possible for the students, which means only certain people are allowed to come.  
"What I do know for sure is that it's seniors only and no outside guests are allowed. You have to be a senior at St. Charles High School, that is all what makes you eligible," Walker said.
Since Prom is scheduled to be on the football field, they are making the dress code a bit more flexible. They're still calling it a formal event.
"Think of anything from Homecoming attire to Prom attire. We will send out more information about that when the time comes," Laley said. 
Prom royalty is still happening and they plan on including extra things for the seniors this year that typical past proms haven't had.