Talent Show Fail
Senior thespians direct faculty in comedic play held on March 31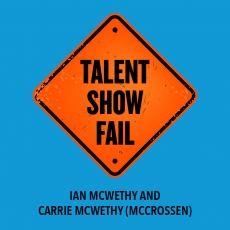 This spring, some of the SCHS teachers will be starring in a faculty play, "Talent Show Fail", which is a spring play that will be directed by the senior theater students. The play is about a small town trying to get their road fixed and raising the money to do so through a talent show. 
For the teachers, it's a unique experience and helps them connect with their students more.
"It was really fun to kind of interact with the students in a different kind of venue," history teacher Bill Hippe said.
Even though most of the staff has little to no experience in being a part of a play, they still like to put on a show for their students, whether they remember their part or not.
"I'm not claiming to be a thespian, but I will get up there and hopefully not screw up my lines, and if I do, then I'm sure the students will enjoy that as well," science teacher Jonathan Flaxbart said.
Other staff members also really enjoy the theatrics.
"I just think it's so fun," guidance secretary Sharon Stewart said. "I didn't get involved in that and I really wish I would've because it's so much fun and I love just getting to be someone else."
Although some teachers are nervous about performing, the faculty is still excited to see how it turns out.
"I think it's going to be really exciting to see how we can actually make this as hammy as possible and ridiculous as possible," science teacher Alex Messina said.
This play is centered around the faculty, but they are including students to help with the production and directing of the play. For them being a part of the production of the play, it gives a new perspective and experience for everybody.
"Getting the chance to show them what we do is really cool," senior Zoe Crader-Stowers said, "and having them experience what we experience, to get them to have a love for theater and support us more."
Senior Lily McEwen is another one of the student directors.
"I think it's entertaining to see the teachers in a new, different world and atmosphere because they're much more bubbly than their normal, strict persona. It's fun to see them in a different character," McEwen said.