Gearing up for Graduation
The second St.Charles High Graduation Ceremony during a pandemic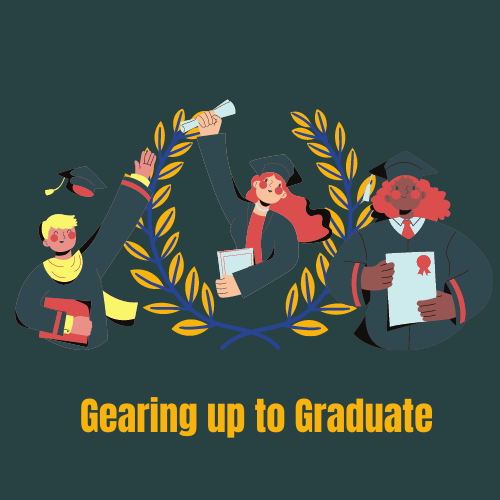 With the end of the school year approaching, St. Charles High staff is preparing for their second Graduation ceremony during COVID-19. The people planning the event are ensuring that they follow CDC guidelines.
Luckily this year's seniors are going to be able to celebrate their achievements with a graduation ceremony, though there will be some differences. Nick Saubers, the theater teacher and graduation coordinator, plays a pivotal role in planning the ceremony. Ensuring the safety of students and their families is top priority. 
"There is a change of venue – we are outside, " Saubers said. "We have had to limit the number of tickets to six per graduate, in the past it's been eight."
 Masks will also be required at the event. To accommodate social distancing guidelines seniors will spread out much more than in past years when lining up. 
Many aspects of graduation however have stayed the same. One of these aspects being the mandatory rehearsal ceremony that takes place from 9-11 the Friday morning before graduation. 
"In the main gym everyone has a chair with their name on it. They'll figure out who their walking partner is. It just goes from there, we start in the main gym and go out to the stadium and run it through like it was the real ceremony," explained Saubers.
 There is other information provided about everything surrounding graduation in the senior google classroom. Foe important dates look under the classwork tab, there is an "important commencement date calendar".