Fair, Firm, and Consistent
The first semester check in on Principals Ted Happel and Patricia Closson
"So far it's been different. There are many responsibilities that come with the job that are different from being an Assistant Principal," Happel said. "The beginning of the year was bumpy, but as we moved through the first semester, we've made a ton of progress."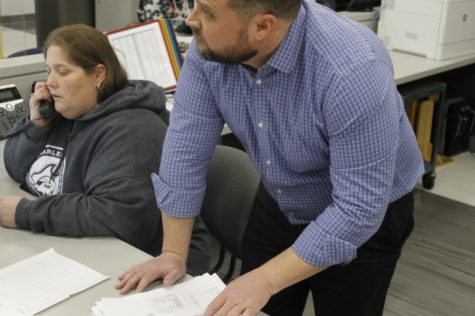 After the promotion from assistant principal to head principal, another spot had to be filled. The district picked former graduate and English teacher of SCHS, Patricia Closson, for the role.
"I would say things are going pretty well so far. Transitioning in was easy mainly because I've been Assistant Principal before and also went, and worked for SCHS in previous years," Closson said.
Their colleagues have been very close in assisting them with anything they need to be successful in their positions.
"Both Dr. Happel and Dr. Closson are doing an outstanding job in their new roles at SCHS. They are both diligent in meeting students' needs but also holding kids accountable," Activities Director Ben Owens said. "We have a very positive climate in regards to the Administration, support staff, and faculty."
Closson acknowledges all of the support she's received..
"I've had the support from obviously Dr. Happel, our admin team, etc," Closson said. "The secretaries have been so helpful and they really run the frontline of the school."
Happel credits his family for helping him get into education.
"It was really college when I decided to get into the teaching field and I had a lot of push from my family to follow that path," Happel said.
As the first semester has already wrapped up, Happel and Closson are still working hard to improve SCHS in many ways to benefit teachers and students. One word could only describe the semester these two principals have had.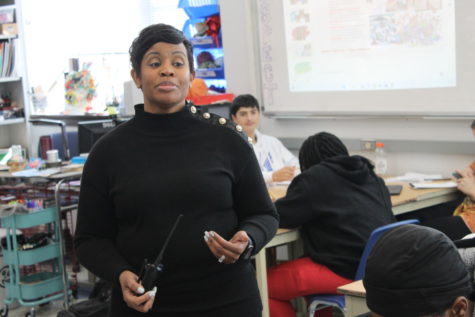 "This year has been hopeful for me. Just from the perspective of this school has never had a black administrator, our school has never had a black administrator in the 123 years this school has been open," Closson said. "There was a need to acknowledge to do things differently and represent. I think that is hope for the future of the school."
A semester for an Assistant Principal is difficult, but being a Head Principal of a high school is also just as difficult.
"The one word I can think of that doesn't have a good or bad connotation would just be interesting," Happel said. "There is a lot of learning I had to do, there's a lot of positive things I think that have happened, and there are obviously challenges that come along the way."
After the exit of former Head Principal Jeff Walker, the shoes of head principal and assistant principal had to be filled right away. The district chose Ted Happel and Patricia Closson to fill those spots. Their journey through the first semester has been a combination of interesting and hopeful.