A Long Awaited Return
Ritenour Assistant Principal Dr. Patricia Closson will become the newest Assistant Principal here at SCHS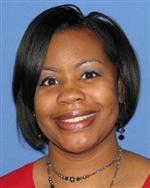 The next school year will be a new beginning for both staff and students at St. Charles High School. Ted Happel, who is currently an Assistant Principal here at the school, will become the new Principal. This leaves a position for a new Assistant Principal. The question is, who will it be?
The school will be welcoming Dr. Patricia Closson, who is currently an Assistant Principal in the Ritenour School District. Closson has had plenty of experience with the St. Charles School District with not only previously being an English teacher here at High, but also a graduate from the school. 
"Roughly half of the faculty and staff were here when I taught, so it feels like I am returning home among friends," Closson stated.
Dr. Closson will also be making history as the school's first female and Black Assistant Principal.
"I am very proud that I am the first to serve in this capacity," Closson said. "It is wonderful that our school and our district value diversity and equity."  
Not only is Dr. Closson feeling the excitement of working here, but many other teachers and staff are as well. Many of her old co-workers are delighted to know they will be working with her again. Other teachers and staff are also excited to meet and be able to work with their new colleague. 
"I'm very excited to be working with her again," Happel said. "I think she brings 12 years of experience and some different experiences and I think that would be very beneficial for our building."
Dr. Closson will officially have her first day with students during the 2022-2023 school year.