Thinking Theatrics
Theater department announces "James and the Giant Peach" and "Once Upon a Mattress" as next year's play and musical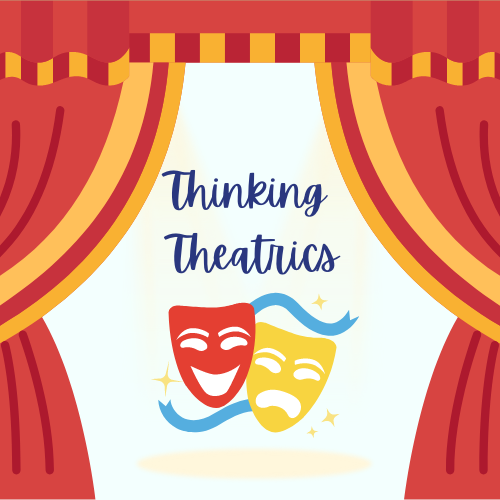 A few weeks ago the theater department held one of their last meetings of the year. During this meeting, they announced the two performances they will put on for the 2022-2023 school year.
"The 2022-2023 theatrical season starts with the fall play, which is 'James and the Giant Peach' … and the spring musical is going to be 'Once Upon a Mattress,'" said theater director and teacher Nick Saubers.
"James and the Giant Peach" is a play based on the Roald Dahl book sharing the same name. The book is about the unfortunate life of James, and how a giant peach changed his life.
"The whole thing is [about] our main character, James, [who] goes on this adventure with a lot of bugs that are a lot bigger than him, and a giant peach that he lives in," said theater student Meghan Ellison.
 "Once Upon a Mattress" on the other hand is a musical retelling of "The Princess and the Pea." 
"It's a fractured retelling of 'The Princess and the Pea," said choir director Courtney Gibson, "it's a really funny retelling of the [the story] actually, but that's loosely what the story is."
The original story is mainly about how a prince tries to find a "true" princess to marry. One stormy night, a woman claims to be a princess and seeks shelter in their castle. The prince's mother then tests whether this girl is actually a princess or not by placing a pea under her mattress and feather beds. If the girl could feel the pea or it made her uncomfortable in the night, she would be truly a princess. This is what the musical will be loosely based on.
Though there is some worry about the play being difficult to execute due to its many creatures and large objects, there is still lots of excitement for both the play and the musical. "Alice in Wonderland" was a great success with its many nonhuman creatures, which showed off the skills of the crew backstage and the skills of the cast with their performance. Many also enjoyed the comedy aspects of this year's "Bye Bye Birdie," which will create a lot more excitement for "The Princess and the Pea."