Pirate Players Strike Again
Young students at SCHS perform in the spring musical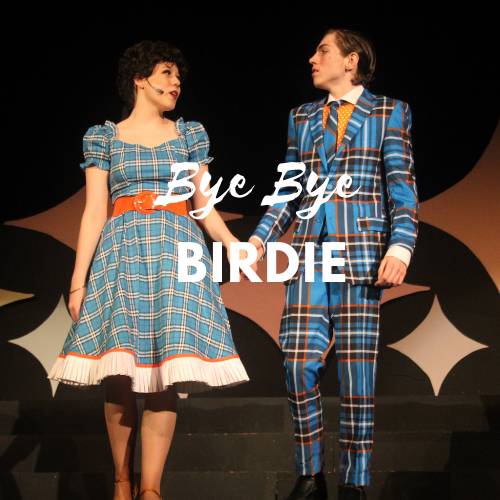 The spring musical "Bye Bye Birdie" took place on March 10,11 and 12 at 7 pm. In the musical, there were no rejections. This means that everyone who tried out got a part. This includes freshman Jessie Morehead. She played humpty dumpty in Alice in Wonderland as her first production at SCHS and continues her theater experience as Mrs. Merkle and part of the parent ensemble in Bye Bye Birdie. But, like anything else, there are highs and lows of being part of a school musical.
"The connection you build with all the other cast members and the set builds [were my favorite things about being in the musical]," Morehead said. "Probably tech week and not being able to eat in costume [was my least favorite] because those long rehearsals you get really hungry."
For freshman Emma Duffy, Bye Bye Birdie was the first step in a possibly long high school career in the performing arts.
"I plan to probably be in all of them [plays and musicals]," said Duffy. 
Freshman Hezekiah Hanks was cast in the role of Albert Peterson, the main role. He had only been in one production before, as a frog in Alice in Wonderland. 
"It's a lot of rehearsals," Hanks said. "Having to spend a lot of time after school and go over scenes again and again."
For sophomore Ellie Gibbs, Bye Bye Birdie wasn't her first musical at SCHS. She played the dogcatcher and was part of the ensemble for Annie Jr. This year, however, she played Margie, a teenager and met new people.
"I got to meet new people through the musical, and I really liked all the songs we did," Gibbs said.