L.I.S: LEPRECHAUN INVESTIGATION SQUAD
Things always seem greener when March comes around…and a little bit suspicious. Does SCHS think that leprechauns are amongst us?
Here at St. Charles High, we have a problem…it's three feet tall and is green and greedy. It lives in the walls and ceilings, and roams the halls at night, scattering trash everywhere. The janitors tell you that it's just squirrels and teenagers leaving their messes but…really, who's THAT messy without it being on purpose? But, do not fret, the L.I.S, or the LEPRECHAUN INVESTIGATION SQUAD, is here to help. We've interviewed many believers AND non-believers, and have found the purpose of leprechauns, the intentions of the leprechauns, how to catch them…and how to deal with them! We even prepared a disguise…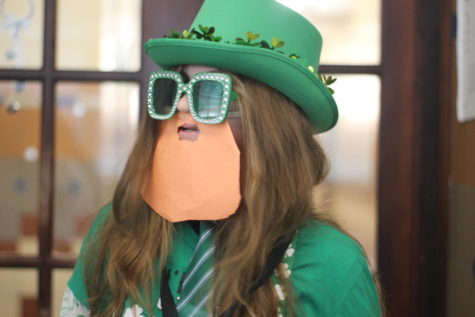 "
Well, as a creative person, I believe in all of the little people; gnomes, elves and leprechauns."
— Well, are they even real? Stephanie Albert, Art Teacher, says...
"
You know,  I've always thought that they were a little too small… "
— Are Leprechauns even possible? Michael Nelson, senior, says...
"
I have no proof that they aren't."
— Well, maybe they are real? William Hippe, History teacher, says....
"
Absolutely."
— But are they amongst us? Emily Johannes believes...
"
That's not suspicious…not at all."
— We presented them with evidence... Kayla Gilmore, English Teacher, says...
"
This is evidence of a very bad leprechaun, actually…normally they make pure gold coins and these seem to be plastic. They're either very young and haven't quite gotten it yet, and in that case, I would recommend for them to go to Chuck E Cheese's, because Chuck E trains the leprechauns how to make coin. And that's how leprechauns create theirs (and our) currency. "
— So...what are their intentions? Can the coins tell us anything? Tori Ramsey, English Teacher, says...
"
I believe the leprechauns are here to harm us."
— Maybe the leprechauns are malicious? Julia Villa, junior, says...
"
I would like to think that they would be like the Lucky Charms leprechaun, they'd be jovial and happy. With marshmallows, or gold. I'd take either. "
— Maybe the leprechauns are cheerful and good? William Hippe, History Teacher, says...
"
First, I would play good music for dancing because as we all know, jolliness is effective. I would have good food set out, because everybody likes to eat, and heavy netting. They're small and a net would catch them. "
— Either way, we must rid of them. How would you catch the leprechaun? Stephanie Albert, Art Teacher, says...
"
I would ask the leprechaun why he's here, and then he's going to say that he wants the gold, and then I'd say that I have a bunch of gold, and then he's going to say, "do you?" and then I'm going to say, "yes, follow me," and that's when, assuming that we're on the bottom commons, we'll have a pot or something heavy that we can drop from the higher floors onto the leprechaun's head, immobilizing him"
— Or...we could lure the leprechaun. Julia Villa says...
"
I would run after it. "
— We could always use traditional methods? Ryan Kimberlin, senior, says...
"
I'd probably interrogate them and set them free, I'd make it a catch and release."
— When you catch the leprechauns, what will you do with them? Emily Johannes, sophomore, says...
"
They should definitely be put in some sort of cage and then calmly hung from the upper commons down to the cafeteria. The students are then given sharpened broomsticks for poking."
— Or maybe we should teach them a lesson? Kayla Gilmore, English Teacher, says...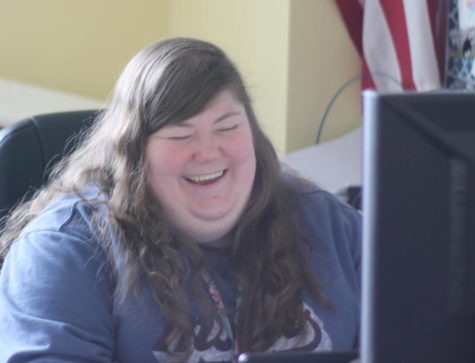 "
Dr. Pepper. "
— Torture is intriguing, however, legend goes, that if you find a leprechaun, he'll lead you to a pot under the rainbow. Michael Nelson hopes that in the pot, there'll be...
"
Chocolate covered cherries. Just a massive, massive pot full of chocolate covered cherries."
— Tori Ramsey, English Teacher, wants the pot to be full of...
"
MONEY!"
— Ryan Kimberlin wishes for something more traditional to be in the pot, he wants...