Senior Athletes Next Step
Several sporty students sign with colleges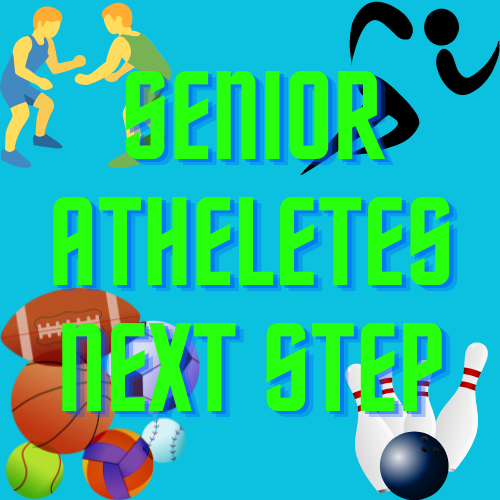 As the end of the year approaches, so does the pressure of which college to attend after high school. Many of St. Charles High's student athletes have been accepted to colleges with scholarships to continue their academic interests and play for the college teams. This is a long process, and involves a lot of communication. There's talking to coaches, talking to family, and talking to multiple colleges about wanting to join their teams. Then there's making sure the college has what the student wants to major in, but once a match is made, a letter is signed and another senior athlete is attending college for sports. 
Signing days happen at the high school, which is an event where family, coaches, and teammates officially sign with their colleges and celebrate. It's a chance for people to get a picture of it and share it on social media.
"Basically it's just a public thing for the family to be able to come in and celebrate with their child and sign a blank piece of paper," Activities Director Ben Owens said. "Sometimes it's the real thing, but most of the time it's just a piece of paper because it's [the contract] already been sent."
This year, we had our first student sign with Esports. Elijah Leonard is attending Lindenwood in the fall for his accomplishments in video games. 
"I thought that was pretty cool, obviously Esports is a growing thing and Messina and Ramsey are doing an incredible job with it and preparing kids for that," Owens said. "Any time you can get money paid for college is a good thing, and I think Elijah did a really good job with that. It was very cool to have that, cause once other kids see that, it can influence them too."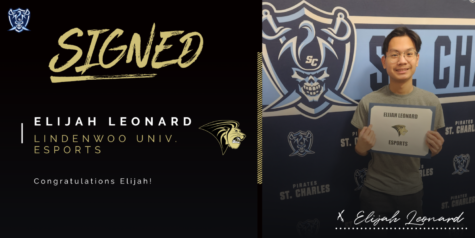 "
I signed for Lindenwood, and it feels pretty good. "
— Eli Leonard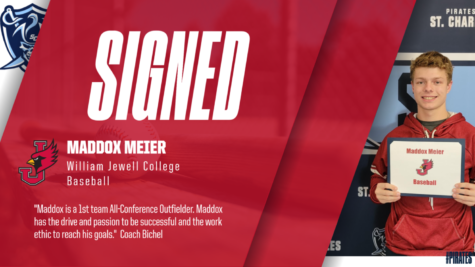 "
William Jewell college, because they had the best baseball fit and the best fit for the community on campus for me. "
— Maddox Meier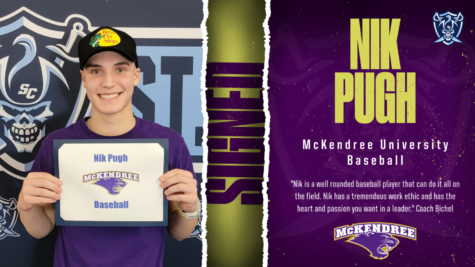 "
McKendree University and it just felt like home, it was very small and quiet and peaceful."
— Nik Pugh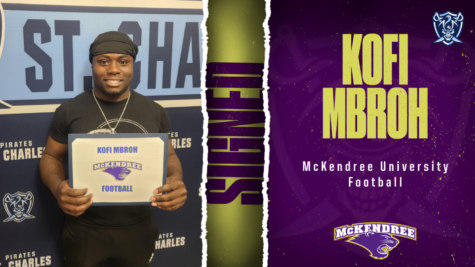 "
McKendree University, I signed to play football there. It was a great option because the coaches kept it so real with me, and they wanted you to know if I came there, there would be competition and I was gonna have to work, and I just wanna work hard and earn a spot. "
— Kofi Mbroh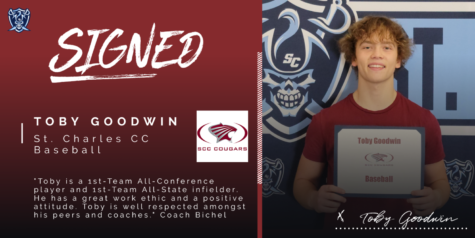 "
St. Charles Community College and I signed there because it's right by my house so I don't have to pay for a dorm or a house and I really like their campus as well. "
— Toby Goodwin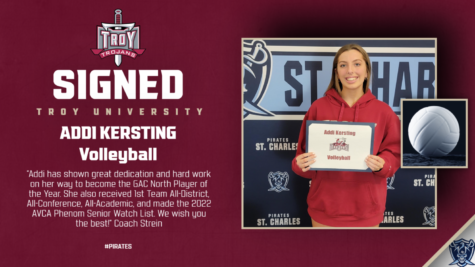 "
Troy University because its down south in Alabama and I love the warm weather and I love the coach and the team and the girls are all really nice and it's a very good program."
— Addi Kersting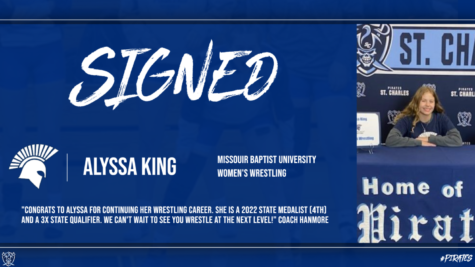 "
Missouri Baptist University, because I got a full ride scholarship."
— Alyssa King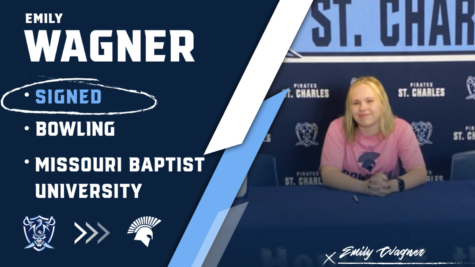 "
I'm going to MOBap, because they have a very good nursing program and a good bowling program"
— Emily Wagner