We (Almost) Have Liftoff
Freshman Jack Finch visited Florida with his family to witness the Artemis rocket launch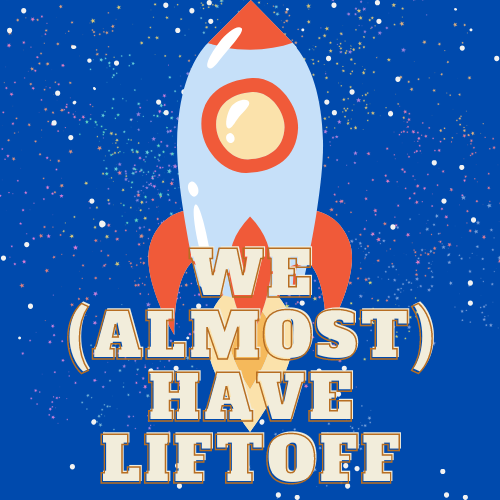 Before Hurricane Ian caused a damper on the Gulf Coast, the Artemis Rocket was preparing to take its trip to the moon. Freshman Jack Finch's father works at Boeing in St. Louis, a company that creates Aerospace technology used in NASA and other outer space missions. His father gives tours to people and shows them how certain things are used in space travel.
"He works at the Boeing here, in St. Louis, and then people come in and take tours of the building," Finch said, "Yesterday he had the Royal Air Force from Great Britain there, so he got to help give them a tour around Boeing and that's how he's involved with everything."
Finch's dad is also sent to different locations around the country to take people to see the facilities and sometimes even experience launches in person.
"My dad helps get the VIP's around, so that's his job, so he takes everybody who thinks they're important and takes them to go watch the rocket launch and that's what he does at Boeing too," Finch said.
"
It's gonna be awhile till it goes up, we were disappointed we didn't get to see it, but it was still fun."
— Jack Finch
Unfortunately, the Artemis launch has been delayed a few times due to complications with the fuel tank. There will not be people on the launch, but there will be three mannequins strapped into the seats to test the radiation in the environment to and at the moon. History teacher William Hippe had Finch in his class and they talked about the adventure a few times. 
"I saw him after he came back; after the first mission got scrubbed because of the fuel leak, and so then he said he was down there with his family and they weren't able to see the Artemis rocket go off, but SpaceX did a nighttime launch there which I think would be amazing to see," Hippe said.
Despite not getting to see the Artemis launch because of fuel leaks and now the hurricane throwing everything off track, Finch still got to see the launch of the SpaceX while in Florida.
"It was part of the 'Star Link' I think is what it's called, so it was trying to get the internet into space and connect everyone in the world, but it's not a big launch, it was just a little one," Finch said.