Brave Bilingual Students
Eight students take the Seal of Biliteracy Test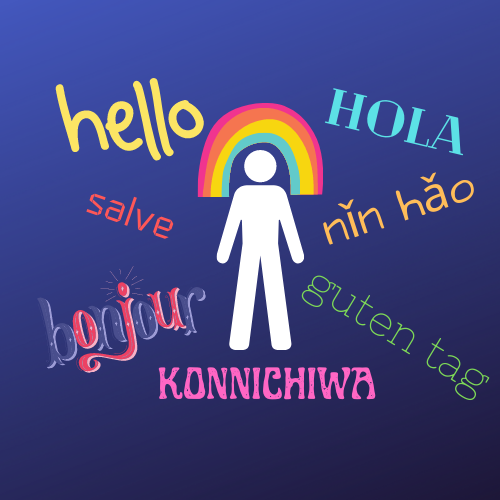 On Thursday, Feb. 24, eight students reported to the library to take the Seal of Biliteracy test. These students were Lydia Holterman, Maegan Hayes, Alejandra Romero, Luc Bourgeade, Hope Lintzenich, Charles Nennert, David Romero and Madeline Rousseau. The test is a big deal, and is helpful for the future when students are trying to get into colleges, or getting a job.
"The Seal of Biliteracy test is basically a test kids take in order to determine whether or not they are bilingual, or proficient in a second language," the French Teacher Anna Schrader, said.
This test consists of a speaking section, a reading section, a listening section and a writing section. Across the board, all say that the speaking section is by far the hardest. Students listen to someone talk for 30 seconds about a general topic such as life, or politics, take a few seconds to think, and are given a minute to answer the question. Doing that in one's first language is already difficult, so doing it in a language that people only have three or four years of experience in is an extremely difficult task. The questions are often layered, and have more than one aspect to them that students are required to answer. 
"I think that the hardest part of the test was the length. I started the test at 7:40 in the morning and didn't finish until about 1:30 p.m. The speaking section specifically was hard for me, because the questions were so quick, one after the other, and there were 15 of them," Lydia Holterman said.
Being able to earn this seal is a respectable accomplishment, and because of the length and questions on the test, it's impressive for a student to earn it. To pass a section, students need to earn an Intermediate three (I3).
"To pass you need an Intermediate three in each section, and I got an I3 in speaking, an I4, in writing, and an Advanced one in reading and in listening. I'm really proud of how I did, because I studied really hard for the weeks leading up to it and it paid off," Holterman said.
"
I'm really proud of how I did, because I studied really hard for the weeks leading up to it and it paid off."
— Lydia Holterman
Colleges will often give credit for students who are bilingual, but it depends on the college or university that the student attends. But students will earn a recognition of the award at the awards ceremonies, and an official documentation of the Seal of Biliteracy on official high school transcripts. 
"I'm not really sure how I'll benefit from the test. I'm pretty sure that you get a stamp on your diploma saying you're biliterate, but I could also put in on job applications that I speak French and proved it with the test. Also, passing the test has motivated me to keep studying French in college if I can fit it into my schedule," Holterman said.
Overall, teachers and students alike are proud of the students who received the title of Biliterate. It's an impressive title, and the test takers studied hard to earn it. 
"Before taking the rest, I was really stressed about if I would know everything I needed to know. A big part of the test is being able to discuss any topic in French, and there's so many topics the test can possibly cover, like French politics or the differences between French and American schools," Holterman said. "I was also really nervous about the speaking test, and that I would blank on what to say. After taking the test, I was still very nervous about if I passed the speaking test, but after I got my scores, I was really excited that I had done well, and it made me feel more confident in my French knowledge."