FBLA is off to State
Five members of FBLA qualified for state in their recent competitions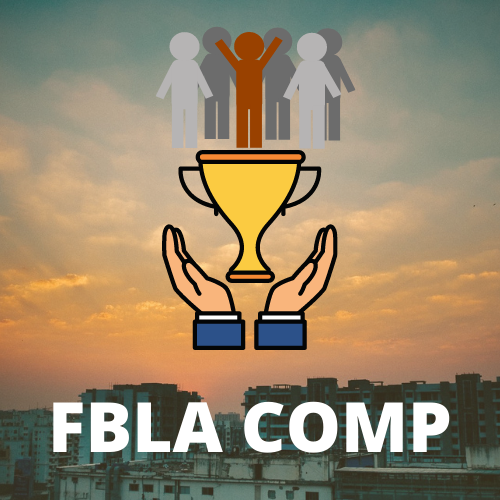 Throughout January, ten members of FBLA were busy with testing. On Feb. 8, five of those members were informed that they were going to compete in state. Students of FBLA compete academically in up to three of the 70 business related categories. All ten members that competed were in three categories. 
"There are a lot of different types of competitions, some of them are online tests, some of them are performances, some of them are speeches, there are a lot of different types of events, most of what we did were online tests," FBLA coach Byran Doss said.
One of the members heading to state is Sophomore Chris Kimsey. He qualified for Intro to Business Concepts, and Intro to Business Financial Math.
"I'm pretty proud of it, I think I did pretty good. I didn't get first place, but I mean, I still placed top five in the county so I still think that's pretty good," Kimsey said. 
Though FBLA does have these competitions, Doss makes sure everyone is able to be comfortable with what they do.
"I like Doss as a teacher and he keeps everything really put together and the events that we do aren't super hard considering I'm not in a business class," Senior Macy Hill said.
The St. Charles County schools are some of the hardest to place in. They go up against all the Howells, the Zumwalts, the Wentzvilles, Orchard Farm, St. Dominic, St. Charles West, the Hazelwood schools, and Pattonville. Some categories students have to win to qualify, and in some you only have to get into the top five. Our five members qualified in seven different categories. 
"Now when we go to state, there are 20 different districts around the state of Missouri, in some of the categories the top 20 students in the state are competing when we get to state," Doss said, "If the top five competing in the category then there's 100 students in state, so in April we will get results and those five students will find out if they made it to Nationals which would be in Chicago this year."
Hanna Bain and Kenneth Hoang both qualified in Accounting 1 and Personal Finance, Zin Zheng qualified in Accounting 2, Gavin Vaughn qualified in Intro to Business Communications and Intro to Business Procedures, and Chris Kimsey qualified in Intro to Business Concepts and Intro to Business Financial Math. 
"I like the team, it's fun to hang out with the team, we got to hang out at the mall together and it was fun to see everyone do well," Kimsey said.