Dress Up or Dress Down?
A guide for how to dress at the Winter INformal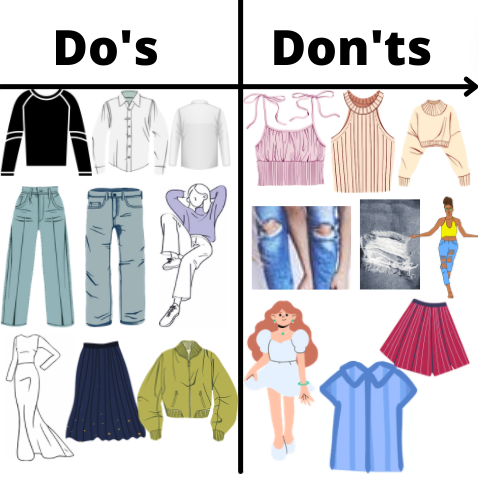 With the winter INformal right around the corner on Saturday, Feb. 12, students are wondering what the dress code for an informal dance is and how it is different from a formal dance. 
"The winter informal dance is meant to be a casual dance. So, we're okay with anything from semi-casual to semi-formal," StuCo Sponsor Skye Reichert said. "…You're welcome to wear a nice pair of jeans or a pair of slacks and a button down shirt or a nice top and that can range from anywhere from there to almost like a homecoming style dress. Something that doesn't need to be long and fancy, definitely not something you would spend or wear for prom… it could be a longer dress, but it doesn't necessarily have to be. Something you could wear in a casual environment, that you're not having to go out and spend a lot of money on."
The winter INformal is still a dance, so there will be dancing. It is important to be comfortable while dancing, so students are encouraged to wear comfortable clothes, especially comfortable shoes.
According to Old Dominion Dance's website, "Informal dances are just that: informal. Jeans and T-shirts are acceptable!"
But, with all school events, there are dos and don'ts of what to wear. 
"So, as long as it's school appropriate, that's what we're looking for. I wouldn't wear jeans with holes in them, no crop tops, no super short dresses or skirts. It would have to meet all the regular dress code requirements for the high school," Reichert said. "And then just being smart about the weather as well. We will have a coat check, but it's still going to be winter, and cold outside, so having something comfortable that you're wearing in and out of the building as well."