Stressful Schooling
Students elaborate on life outside of school and the struggles that follow it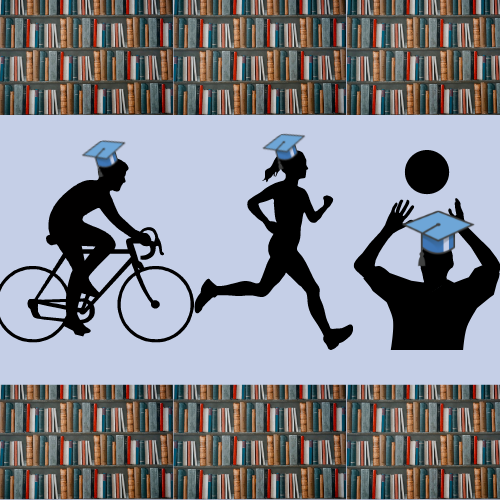 At SCHS, there are many students involved with outside activities. Being able to balance everything can be a challenge, and not always seen as enjoyable or worthy of time. People in society tend to get exhausted, unmotivated, overwhelmed and overall drained. The building is a well respected school; the people behind that success are the staff, but more importantly the students. They do the work, make the grades, get involved in activities and sports, work outside the classroom and make the community healthier.
However, the challenges students face in trying to manage time, school, work, social life and many other pursuits, can be detrimental to their energy, mental stability, and all-in-all happiness. Keyley Schaub, sophomore, had a lot on her plate this last fall. She was playing volleyball and working at DTJ sports academy after school.
"I would go to school, go to practice, and then work until 10 p.m.," Schaub said.
While doing this, she struggled taking on everyday tasks.
"I would be so tired at school the next day it would be really hard to focus, and when I had to study, it was really hard finding time to do that," Schaub said.
Students often feel overwhelmed with everything, and often feel like they don't have a choice in their schedule or routines in the day. Toby Goodwin, junior, thinks that managing everything is the hardest for him. Goodwin plays baseball and basketball for High.
"Time management because I have to manage homework, study time and other things," Goodwin said.
Although these activities have a reputation of causing stress, students at High believe that in the end, it betters them. Sally Werth, senior, talks about the ways it has benefited her. She is involved with cross country, soccer and works a job at Smoothie King.
"I learned how to have self discipline and mental toughness, and I think hard work eventually pays off," Werth said.
She also feels like being a part of school and the community has positive effects.
"I do them both for enjoyment, improvement and the team aspect," Werth said.
Moses Brown, senior, also struggles with having a lot on his plate. He works part time at McDonalds after school.
"I work Monday, Tuesday and Thursday: 5 p.m. to 11 p.m.," Brown said.
He says that the adjustment was hard at first, but having money is nice and gives him a good responsibility.
"I learned how to use my time wisely and go through school and work at a good pace and make sure I can do both," Brown said. 
Kyler Klimas, senior, has been playing three sports for all four years; she plays volleyball, basketball and participates in track. She always thought it had a positive effect on her.
"I like the team environment and I have fun doing it," Klimas said.
Klimas always believed in the friends she made along the way, and that made the activities so much better to her.
"I enjoy the memories you make and all the friends you become close to," Klimas said.