COVID vs. Mental Wellbeing
COVID: Affecting ordinary people everyday
Many things came from the mass spread of COVID-19 all across the world. Time spent at home has had lasting effects on students, teachers, and people as a whole. Quarantine was individualized for everyone.
 "I don't know the difference between quarantine and non-quarantine life because it all blended together. I only remember quarantine," senior Conner Standfield said.
In an attempt to keep contact with people limited, it was important  to keep busy while not being able to leave the house. During this time, there were many people who picked up new hobbies to keep themselves occupied.
"I started sewing and I became mentally ill… It [mental illness] worsened," Standfield said.
Standfield was still able to find a positive when he was going through the rough patches of quarantine.
"I became gayer," Standfield said.
Aside from sewing Standfield had also found a new skill that consisted of playing Minecraft during his online courses last year and still managing to keep a fairly good grade scale.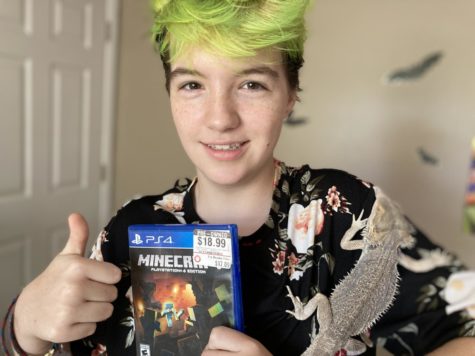 Standfield noticed two lasting effects on his personality ever since his time after quarantine. 
"I can't do math anymore…I became a lot bolder."
With the time spent away from other people it was easy for friendships to fall through.
"Several (friendships failed). Take for instance an old coworker…" senior, Megan Coleman reflected, "we're not friends anymore."
Despite everything happening in the world it was important for Coleman to keep her mind off of the grievance that would follow the acknowledgment of people getting sick and dying. She believes  her technique was very effective.
"
I watched a lot of Beastars."
— Megan Coleman
"I watched a lot of Beastars," Coleman said.
Unfortunately, quarantine wasn't as carefree for everyone.
"My heat went out in the middle of winter," senior Katherine Jenson said.
For Jenson the school year made her as happy as freezing during winter.
"I failed six classes after never failing a class before, that was not fun," Jenson said.
Jenson is typically a straight A student and last school year did nothing in her favor.