Best Restaurants in St. Charles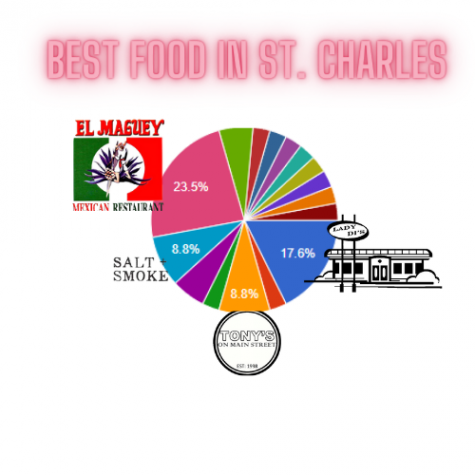 The Students at St. Charles High have voted, The best restaurant in St. Charles is El Maguey! Coming in second is Lady Di's home of the breakfast club. Tied for third is Salt and Smoke and Tony's on Main. Each of these eatery's offer a unique experience and a variety of menu options.
El Maguey is a Mexican restaurant located on South Duchesne drive. El Maguey provides a fun family friendly atmosphere. Their affordable prices and delicious authentic Mexican food make them a go to for the students at SCHS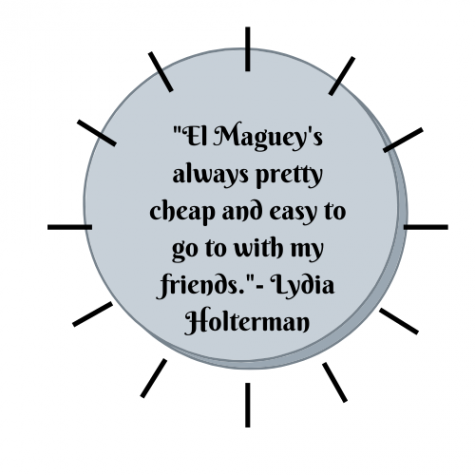 2. Lady Di's is located on North Kingshighway right across from St. Charles High. The warm welcoming staff and delicious food is sure to win anyone over. Lady Di's, known for their breakfast food, is home to the Breakfast Club at SCHS, so it's no surprise it got the number two spot.
3. Located on South Mainstreet Salt and Smoke is a new addition to St. Charles. Salt and Smoke has quickly became a favorite for many St. Charles residents. The delicious St. Louis style BBQ and artfully crafted side dishes have the students of St. Charles High returning for more.
4. Tony's on Main is located on North Mainstreet. The classic dining experience makes for a perfect date. The upscale take on classic steak house dishes keeps customers coming back year after year.