Stars Under Strain
Renaissance event is on, but adjustments have been made to accommodate restrictions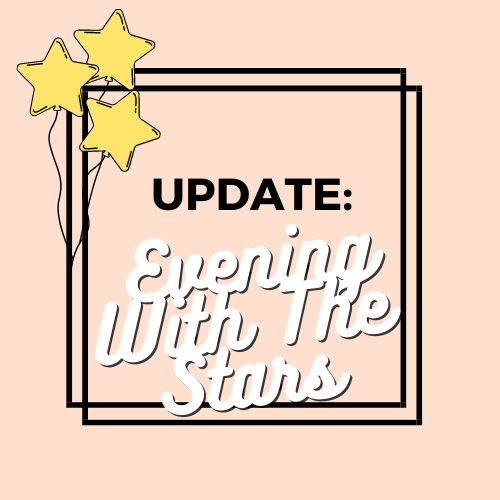 Last spring the Renaissance steering committee had to cancel the event they put on recognizing seniors for academic excellence called Evening With The Stars. This event has been a major part of the club and has been put on for over 20 years. Since COVID-19 cut last school year short, many people were pushing for the event to still happen this year.
"It was disappointing last year when we were not able to do it," Renaissance sponsor Mike Freeman said. "We weren't sure if this year we would be at all, but Mr. Walker was key in wanting to have it done."
Renaissance is a club that rewards student achievement and this event honors select seniors who have met requirements all four years of high school including no grades below a C, no in-school or out-of-school suspension, no more than two detentions, and no academic dishonesty.
"I think it is important to recognize the seniors for their accomplishments and out of the graduating class there are 31 seniors that have met the requirements," Renaissance sponsor Denice Freeman said.
A big part of the event, aside from the awards, is that it has a meal. While not all the details of the event have been figured out quite yet, unfortunately the meal will not be able to make the cut because of COVID-19 restrictions. Although many of the traditional elements will still be included, some will be altered to fit the new parameters it has to follow and the location. Since it will be held in the main gym there will be a little bit of rearranging compared to how it originally was set up.
"
I think it is important to recognize the seniors for their accomplishments and out of the graduating class there are 31 seniors that have met the requirements."
— Denice Freeman
"We are still going to have the video with the seniors," Denice Freeman said, "it's a baby picture, senior picture and family picture and they are still going to get their medallions and awards. They also are still going to nominate a VIP and instead of doing a video for VIP, we are going to have Renaissance steering committee members read it off."
The "VIP" is a teacher the seniors attending Evening With the Stars will select. Students select teachers who have been a source of inspiration, and who have supported them academically. The seniors are getting honored for their academic success, but their selected teacher is also being honored.
Especially for the seniors, this year has been very different from what their freshman and sophomore selves had envisioned and having to miss many things due to precautions both this school year and the previous one, it was important for many to have events like this.
"I definitely wanted to keep it because, other than last year, I have done all of them and working them as an underclassman you think 'That is going to be me soon' and you don't want to miss that type of thing," Renaissance president Sophia Gibbs said," especially if we get sports and regular school I want to keep the awards nights."
Although the event is still on and is set for May 20, the amount of people able to attend is another factor that has gone into consideration. In previous years students in the club usually attend, help set up and keep the night running smoothly. There are also typically students playing music who are in attendance.
"The students in the club will still be involved," said Denice Freeman. "We are not going to have music performed because unfortunately it is not feasible." This is primarily due to her wanting students to be able to still bring family members and teachers and because there are limits to how many people can attend.
It is an important night for seniors, their families, teachers and members of the club, but is also a big representation of what the Renaissance committee does throughout the school year.
"It's like our main event," Gibbs said. "I mean we do student of the month and stuff, but nobody really knows we do it, because we don't like say done by Renaissance or anything, so I think that it is important to still have it."