Why Wait?
SCHS receives Rapid 15-minute COVID tests for the nurse's office to administer to staff and students showing symptoms in the middle of the school day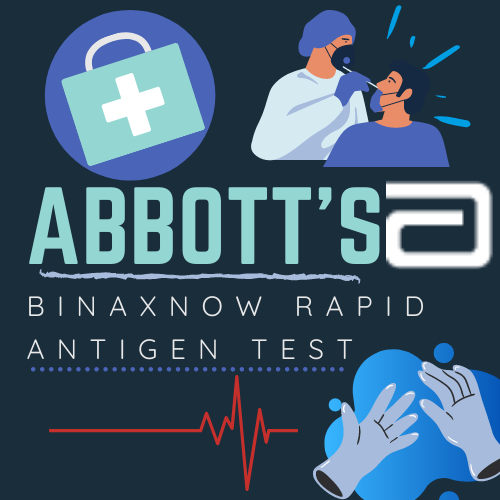 Recently, the federal and state governments have prioritized the schools to receive the Abbott's BinaxNOW Rapid Antigen test kits to administer in our school's nurse's office for staff and students that start showing symptoms at school. The test is very easy to administer. The nasal swab is inserted into the nostril, not more than an inch. The swab is rotated five times against the nasal wall, then using the same swab, this process is repeated in the other nostril. Then the swab is inserted in the test card, the test card is then sealed, and results come in 15 minutes.
Principal Jeff Walker explained that the government sent us these tests for free, and any student can receive the test as long as they are presenting more than two symptoms and have parental consent. This test will greatly improve our quarantine process as well.
"This will allow us to be a little more quicker and more effective," said Walker. 
It will give students and staff results in a quick 15 minutes, and they won't have to wait three or four days to get a result. Therefore, the school will be able to quarantine those that have been exposed that day rather than several days later. 
"As a school, we can now allow kids to come back from quarantine," Walker explained. 
The CDC has now allowed schools to let kids come back from their quarantine as long as the school is the organization that quarantined them. This solves the issue with the long wait for the letter from the CDC releasing them from quarantine that students and staff have been experiencing. 
"
It was a lot less nerve wracking because it didn't take long for results."
— Rosario Murillo
"It will allow the staff member or student peace of mind before they leave the building," said Nurse Carol Stadler. 
The 15 minute results will let the student or staff member know whether their symptoms are from COVID or something else before they leave which will relieve the anxiety of not knowing. It will allow them to immediately inform their family and friends who have been in contact with them.
Senior Rosario Murillo has received a 15-minute rapid COVID test before.
"It was a lot less nerve wracking because it didn't take long for results," Murillo said about her experience.