Lewis and Clark Takes On COVID
Career Center maintains hands-on education by making changes to school dynamics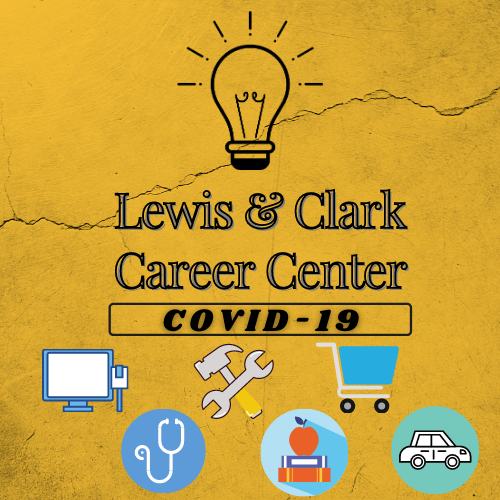 Lewis and Clark has had to make adjustments this year due to COVID, like many of our other schools. They have to wear masks and social distance, but they have to take some further precautions because they have students coming from 15 different schools, so the risk is higher.
Kelly Allman is the Health Occupations instructor and struggled a lot during the shutdown last spring. 
"It's hard for us at Lewis and Clark because we're so hands-on," Allman said.
She explained that all of the rotation sites had closed down access to students, so they were unable to do their rotations which is a huge part of that program. In place of these rotations, Allman had to come up with alternative options like Zoom, case studies, virtual field trips, virtual guest speakers, and pre-recorded demonstrations. Technology made it possible to somewhat make up for the missing hands on experience. 
"Webcams have made it possible to be physically gone, but still participating," Allman said.
It was still disappointing that these students had to miss out on the biggest parts of the program, but they stayed caught up and were able to graduate.
Allman said that in the past, Lewis and Clark had assemblies and different units where the programs intermingled, but this year, the programs are all isolated from one another and even go into different entrances to decrease hallway traffic. 
"It's like my students don't know anybody outside of this classroom."
She says her past students really enjoyed being able to go to the school store during break and meeting up with friends from other programs and schools. 
"There's not that social interaction, and you almost don't feel like a part of the school."
She feels as though her current students don't completely feel like a part of the school because the only people they know are their classmates. Despite all the negatives, Allman is optimistic about next semester.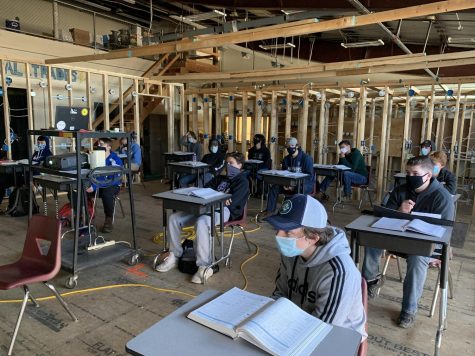 Dr. Andrew Stewart is the Director of Lewis and Clark Career Center and had to make a lot of big decisions regarding the school, and the pandemic. Lewis and Clark did not offer a virtual option. 
"We made the decision to not offer a virtual option, it's just too hard with all the hands-on things," Stewart said.
He reiterated that Lewis and Clark really struggled during the shutdown in the spring because instructors couldn't teach Welding or Automotive Repair over Zoom. 
Regarding this year, Stewart said, "it's going a lot better than expected," considering that there's kids from 15 different schools which causes an obvious greater risk. There have only been five kids at Lewis and Clark that have tested positive for COVID, but only two kids had to have any contact tracing done because of the strict social distancing that is enforced.
"We have a lot of students that are virtual at their home schools and in-person here." Stewart further explained that they are an independent school, and need in-person as long as they are able to do it safely. They've made many changes to the classrooms, classes have moved their desks out into the workshops to social distance, made their own whiteboards to project on, and keep exterior doors open for better ventilation.
So far, Lewis and Clark has contained the spread of COVID, and their students are getting the hands-on experience needed.