Stepping Up
Freshman make up most of boys cross country team and were ready for the challenge
This year the country team has relied heavily on new freshman runners. At GACs, Nate Maples placed third and Luke Nottmeyer placed fifth for varsity, while Brody Adams, James Warner, and Cole Sulwer all placed top ten running JV.  While many of the new freshmen boys have run in middle school, they have found new strengths and challenges presented at this level. As COVID-19 has taken its effect on sports and clubs across the school, the team is significantly smaller than previous years. 
"The team is now like 20 people or so and used to be way more in past years," freshman Cole Sulwer said, "but I think it's a really fun sport and it's safer than other ones right now being outside instead of in the gym."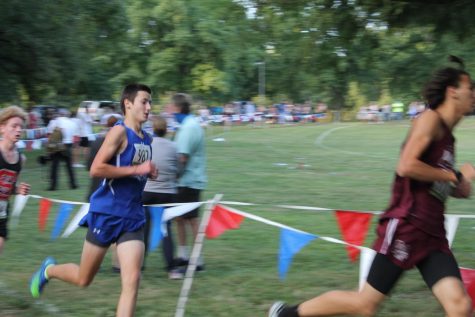 As to be expected, a few drawbacks have happened and it's easy for students and athletes to get frustrated or discouraged as friends and teammates are being quarantined ultimately creating different team challenges to overcome.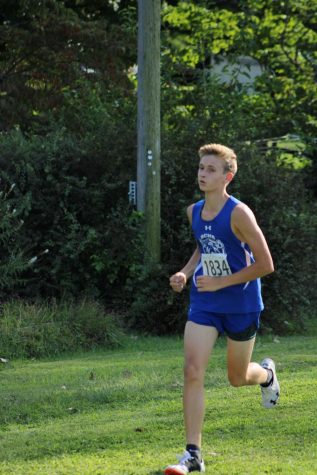 "It's been going good so far, but we have started to hit obstacles now with people starting to get quarantined," freshman James Warner said.
Practicing and creating team dynamics are crucial for any team. With the majority of the boys team being freshmen and COVID-19 taking away normal high school events (like being able to attend football games and the homecoming dance) the responsibility fell even more on the team to create a group bond this year. 
"Coach has prepared us for this season by giving us really good workouts and he has helped everyone become really close," freshman Nate Maples said.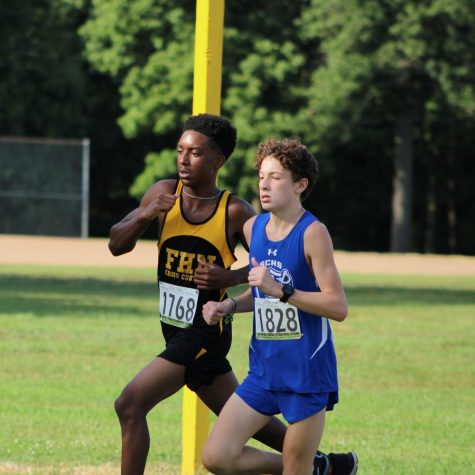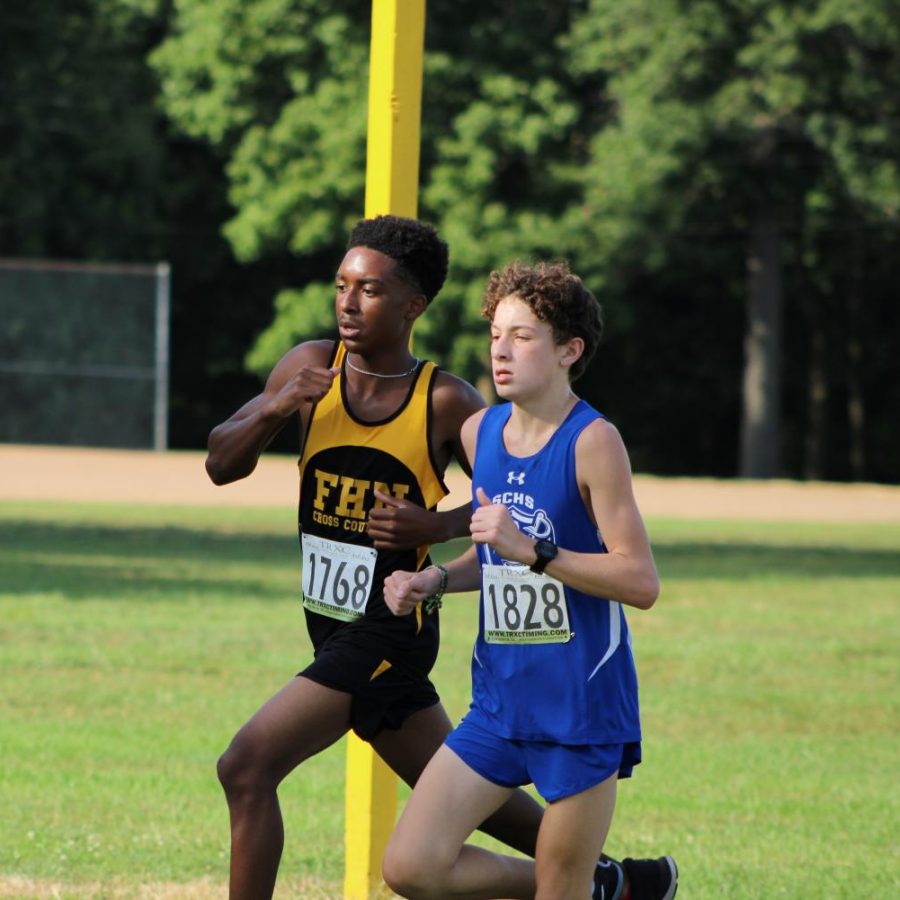 The new teammates have had to stay focused on commitment to the team despite outside challenges due to COVID-19 and just adjusting to high school sports. It could be easy to forget how much new effort it takes to condition for a season unlike any one they have had before. 
"It's more new to me, cause like last year I did run club in eighth grade," Warner said ," but we only ran like 1.5 miles and now we've doubled the size of the race so it's definitely different training."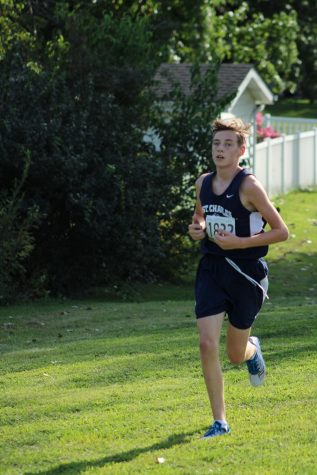 Recently, sophomore Jack Case was put into quarantine and his temporary removal from school and sports has heavily impacted the boys as their season is coming to a close met with important races including districts. 
"It's hard because we possibly could make it to state, but now without Jack here, because of quarantine, we probably aren't going to do as well in races without him and will have to wait and see for districts," Sulwer said.  
Between all the precautions and oppositions, ultimately the boys mentioned they had gained a lot of experience from teammates and their coaches throughout the season. 
 "I've learned to put the work in," Maples said, "and you get out what you put into it."