Winter Formal Assembly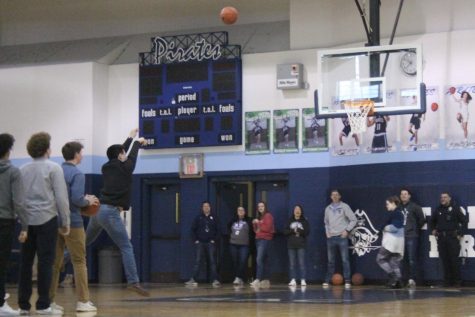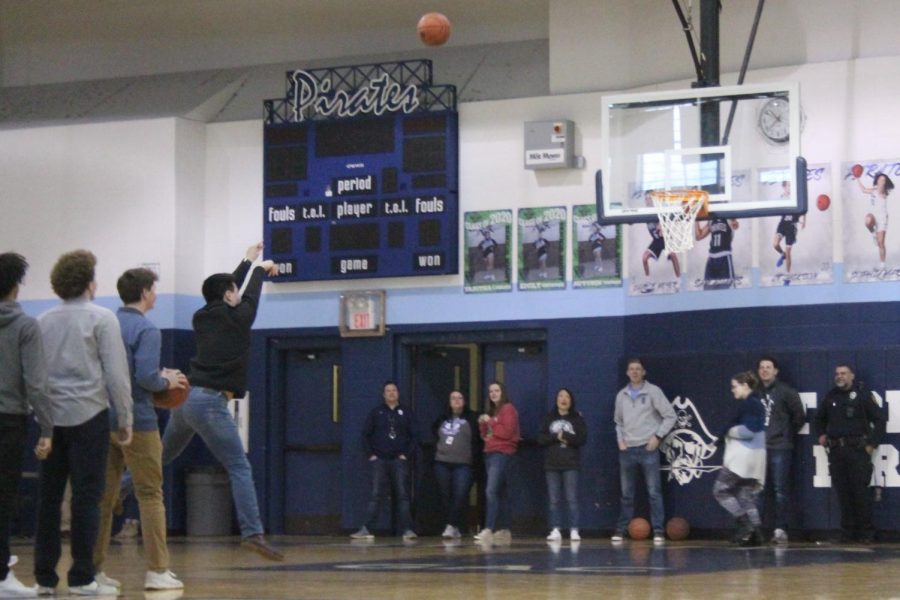 Court winners line up to play Knockout and Ethan Bayliss shoots with a wide-legged jump.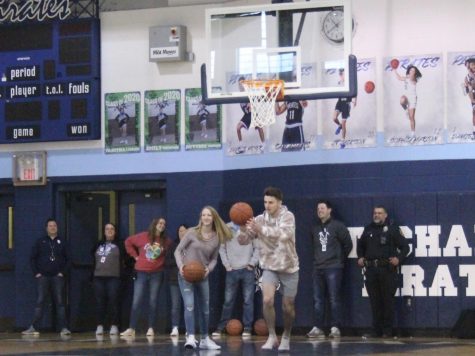 Cassidy Blanke and Jack Walker returns the ball to the next people to shoot.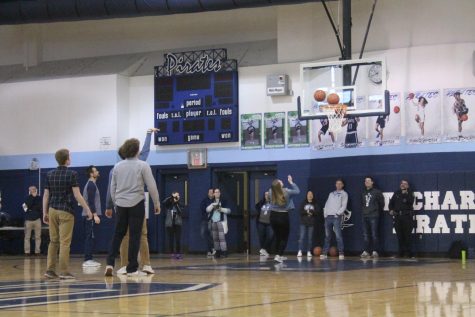 Chase Wetzler, Andrew Kelch, and Brody Diener are the last contestants in Knockout.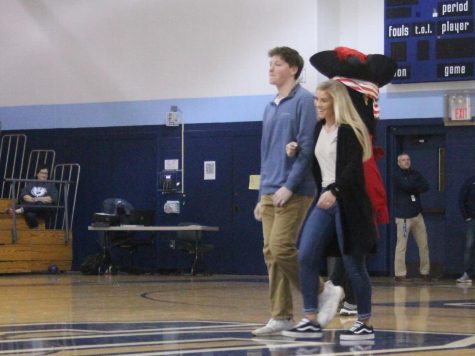 Winter Formal court seniors Andrew Kelch and Gracie Ruse walk to get their picture taken together.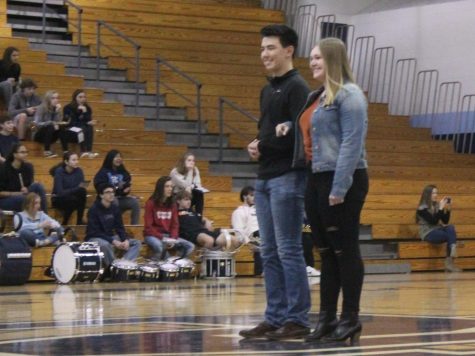 Ethan Bayliss and Claire Mosher stand for their Winter Formal junior court photos.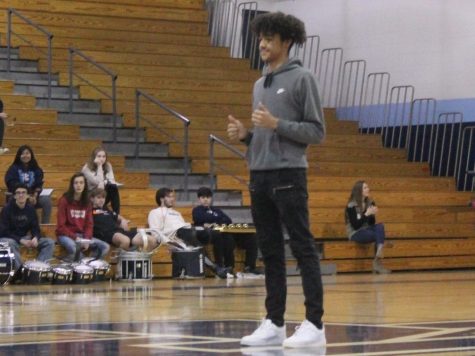 Winter Formal court sophomore Micah Salamone poses for his picture.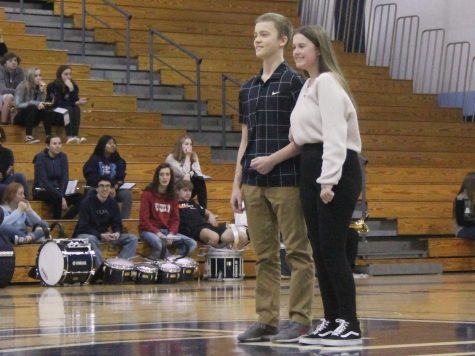 Winter Formal freshmen court winners Brody Diener and Macy Jones pose for their court picture.