Teacher of the Year
A close running between three great teachers
Aaron Wright has been teaching at SCHS for eight full years out of his ninth year teaching career. Out of all of these years Aaron Wright has only taught the freshman grade level.
He cannot love teaching more and was flattered to be nominated for teacher of the year for the first time in his career.
"I was honestly caught by surprise," Wright said. "I think you just have to be here and care about it. You need to let the class, students and parents know that you care about not only the class, but the community."
Wright cares deeply about his position and thinks that the science department is really strong because they all love not only science, but the development of students.
"The way we teach I think sends the students out ready. We send them out and they grow into great adults that then will send their children to school for the same thing to happen,"  Wright said.
Wright is so invested into the school and community that he frequently brings his daughter to school sports and events.
Many students will remember Wright's bright personality and his love for techno and other music types.
"Lyrics make it hard to focus," Wright said about his music. "I love it and I'm always bouncing around."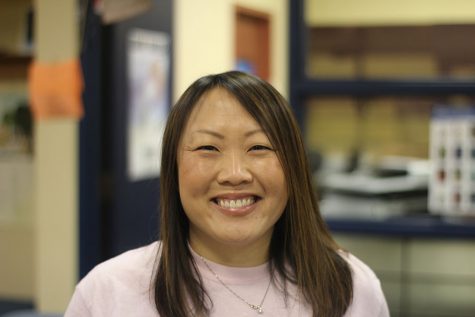 Jane Mulitsch is the school librarian that has only been at SCHS for three years now. In her third year she graciously accepted the nomination for teacher of the year.
"I feel very honored to be nominated after only being here for such a short time," Mulitsch said.
Without being here long, she excels in the library and even helps the English classes with a few lessons. She went up against what seemed like the dynamic duo of B-building.
"I'm happy that Mr. Russell won because he is my go to guy for any tech problems," Mulitsch said. "I felt fortunate to be in a category with them."
Andrew Russell has been a teacher here for nine years now. He has been in the running for teacher of the year for the past three years now and this year he took the cake.
"I was here for the past three years so this year it feels good not to be the bridesmaid," Russell joked. "I was really flattered to have won."
With B-building housing two of the three nominees, there might be something in the water over there.
"It could be. We're always trying our best to do our best job," Russell explained.
Always one to have a great sense of humor and light-hearted approach, Russell was happy and humbled to be the St. Charles High School teacher of the year.