Not Just a Military Test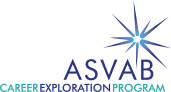 On Oct. 18 sophomores took the US Army's ASVAB (Armed Services Vocational Aptitude Battery) test, which helps determine their career in the Armed Forces, if they ever choose to do so. However, its scores do not apply only to the armed forces.
"It's not necessarily a military test," counselor Brad Bichel said. "Yes, they do proctor the test and administer it to students, but the ASVAB test is really more of a career exploration test. You take the test, they give you the results back, and there's a website you can go to that explains what your score means."
"It wasn't as hard as I thought it'd be," sophomore Jacob Dalton said. "It was kind of interesting. They had specific sections for engineering and electrical stuff."
Test takers who are inexperienced with such subjects, however, found themselves confused and frustrated when they came upon these sections.
"I didn't know anything about some of the questions," sophomore Collin Lowder said. "I didn't have enough time to finish all of them either. I don't see how they can accurately say what jobs we can have if I couldn't finish all the questions."