Pumpkin Spice Everything
The trend is blowing up this season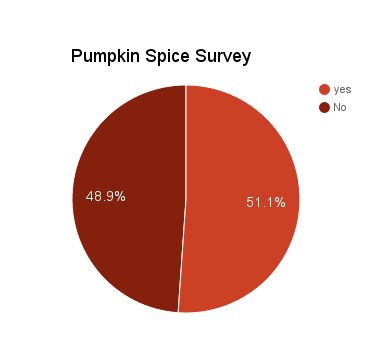 Sophomore Holly Huffman is very fond of the pumpkin spice trend.
"I think it's good because Thanksgiving is about pumpkins," Huffman said.
She thinks that pumpkin spice has not been blown out of proportion yet, and will never die down.
"It's going to get annoying eventually," Huffman said. Huffman thinks that all the pumpkin spice foods are becoming too much.
Junior Johnathan Rau on the other hand is not a big fan of the pumpkin spice trend.
"I just think it is kind of dumb," Rau said.
He thinks that pumpkin spice is becoming very old.
"I think that the [pumpkin spice flavored] foods are cool but the trend is just stupid," Rau said.
He thinks that the trend will not continue for much longer and no one will even remember by November.
Assistant Principal Ted Happel likes pumpkin spice flavored foods/ drinks occasionally "I'll have some pumpkin spice [flavored products] during fall," Happel said.
Happel thinks that this trend is very used, but like every trend he also thinks that it will stop soon enough.