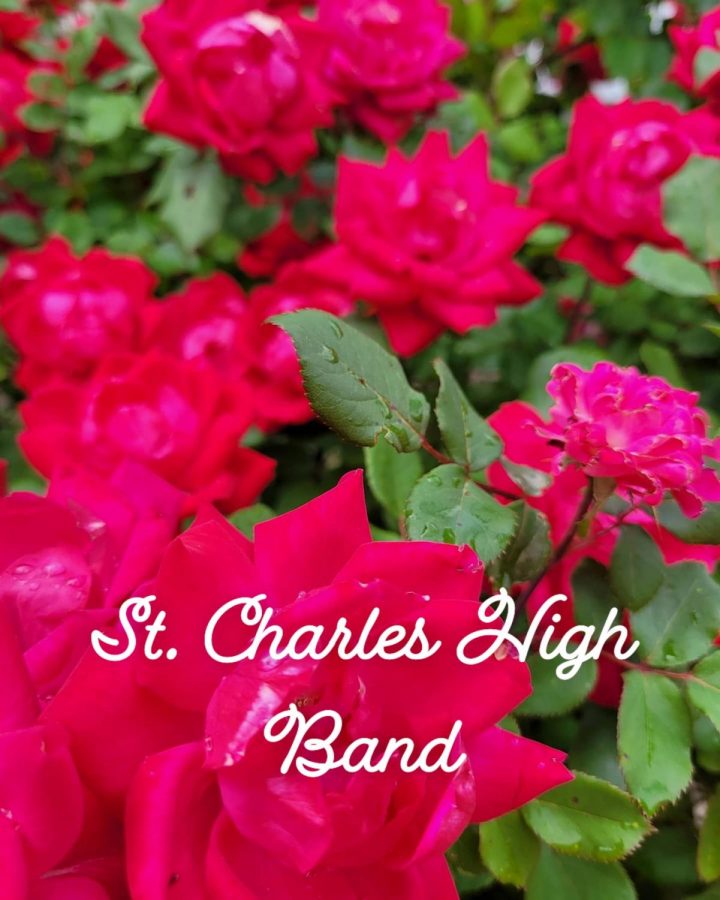 Cadence Halliday
St. Charles High had a slight COVID spread in the band. Band is a musical group where students play different instruments to make good music to play during events. Due to COVID spreading the band's concert was originally on April 18, but postponed to May 22.
"The concert was moved to a later date because there was a wave of COVID and quarantines. We lost some important people because of quarantine," sophomore Gavin Goggin said.
Postponing the concert happened to be a very good idea because Goggin said, "One of the pieces would not have been a good piece if we didn't have the people who were quarantined." 
Some instruments that band kids can play are; flute, Clarinet, Saxophone, Bassoon, Trumpet, French Horn, and the list goes on.
"I play bass trombone and tuba," Goggin said. "I like being in band because I feel like it's one of the best ways I can express myself and show one of my greatest skills."
Band is for anyone who likes music, and loves playing it. It's a good way to let yourself be yourself and be free. No judgement from other students around you and especially the teacher who is in charge.