Pets in Style
Students show off their pets in cool clothes they have.
Hang on for a minute...we're trying to find some more stories you might like.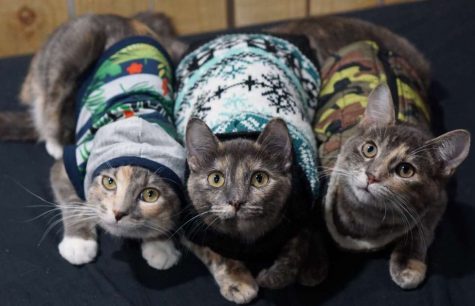 These are Alex Wilson's 8 month old kittens, Nat, Lilly, and Milo. They are wearing a sweatshirt, sweater, and a vest.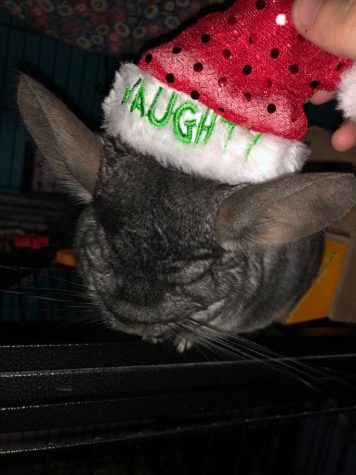 This is Jay Frey's 10 year old chinchilla Marcus James Frey. He is wearing a Santa hat from PetSmart.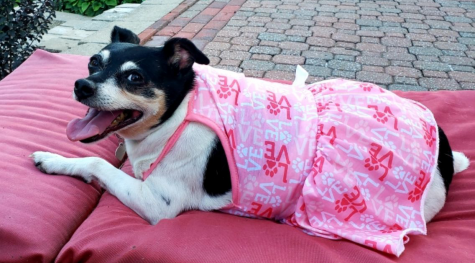 This is Oliva Navarette's 9 year old dog Lola. She is wearing a pink dress.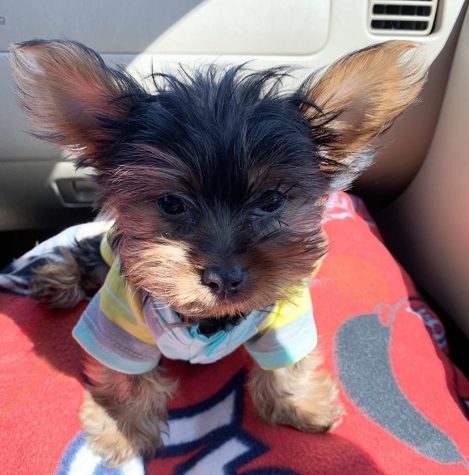 This is Ashlynn Holbrook's 8 month old dog prince. He is wearing a striped t- shirt.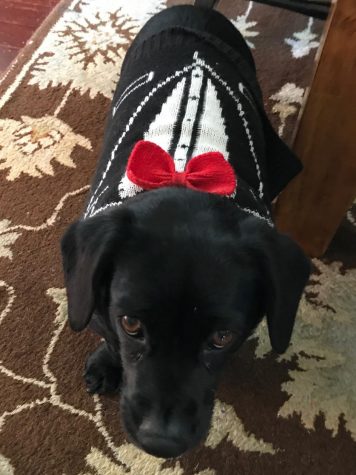 This is Ella Sulwer's 3 year old dog Coco. He is wearing a sweater tuxedo.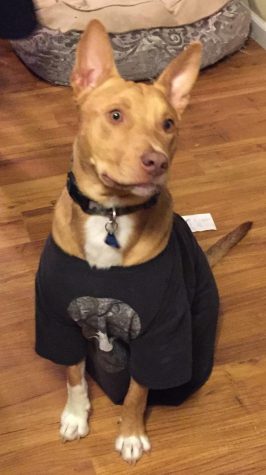 This is Cassidy Blanke's 2 year old dog Scout. He is wearing her brothers t- shirt.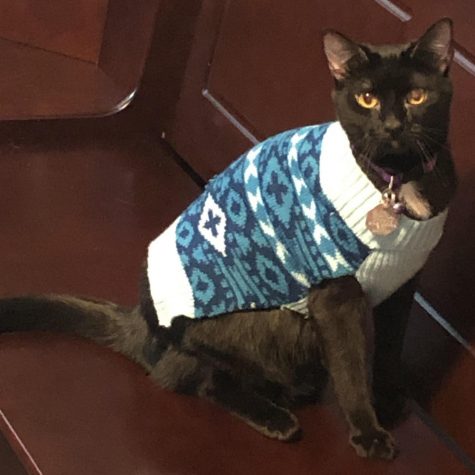 This is Desire' Perez's 1 1/2 year old cat Willow. She is wearing a blue sweater from Five Below.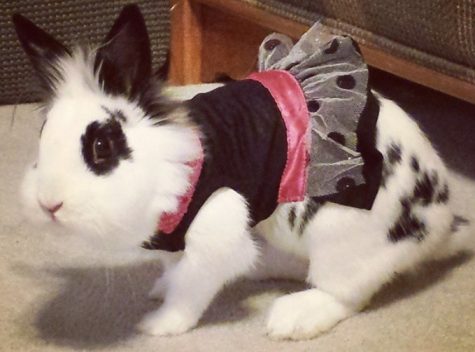 This is Sarah Thamert's 5 year old bunny Klondike. She is wearing a dress that she got for Christmas a few years ago.