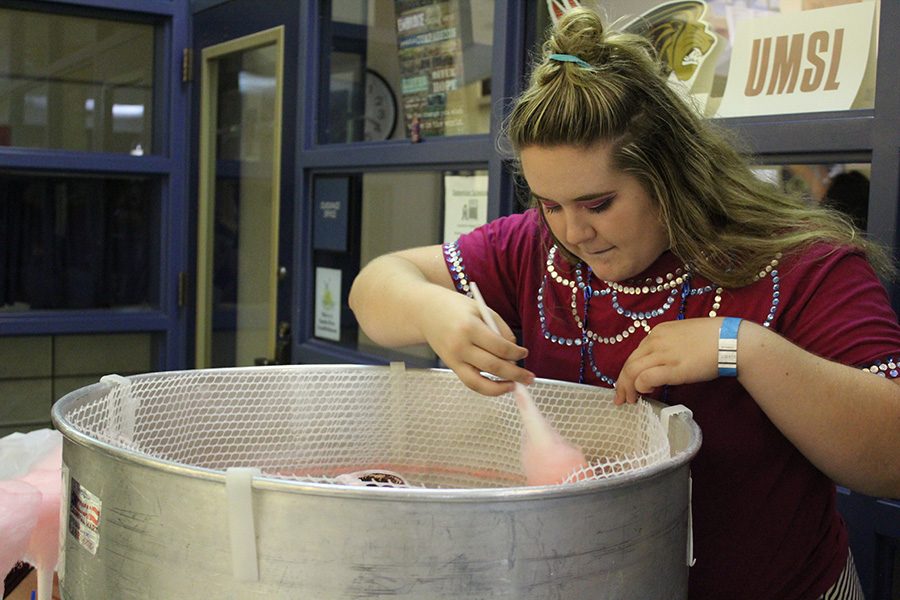 Carolyn Fortenberry
After traveling around the world with the homecoming theme last year, StuCo chose "Carnival" for this year's theme. After bouncing around ideas during a meeting, StuCo picked "Carnival."
"We thought this theme would be something different and fun, something that we have never done before," StuCo President Shelby Arnold said. "We thought it would be easily adaptable."
StuCo also planned to have a carnival on the front lawn on Friday. The carnival included games at booths which the school clubs created and a food truck. StuCo also had a car smash. A car smash is basically taking a beat up car, and smashing it with baseball bats or other objects.
"I think that the carnival will be better than I expect," StuCo Sponsor Kim Timmons said. "People want to keep chipping in and wanting to help."
The decorations for the gym will include booth-like stands around the gym, all that are adaptable to a carnival.
"It really depends on how the clubs make their floats," StuCo Vice President Sami Gonzalez said. "I think it will look really cool and neat."
Homecoming was on Saturday, Sept. 10 in the Main Gym.